Rubber vloer rolt crossfit gym rubber vloeren / Outdoor Rubber vloeren voor sportveld
Sportoppervlakken van EPDM-rubberen korrels
1. lichte zwaartekracht hoge kwaliteit
2. extreem weerbestendig en duurzaam
3. hoge antislijtage
Producteigenschap:
1. Beschikbaar voor vloeren van sportscholen, buitenvloeren, garagevloeren of vloeren voor zware apparatuur om uw faciliteiten en grond goed te beschermen.
2. Antislip, anti-vermoeidheid, waterdicht, crush-resistant, gestoffeerd en anti-vet oppervlak verbeteren de productiviteit.
Afgeschuinde randen voor veiligheid en gemakkelijke toegang tot de wagen.
3. Constructie zonder ruglaag waardoor afval en vloeistof door het oppervlak kunnen stromen, is gemakkelijk schoon te maken
Anti-slip oppervlak voorkomt ongelukken.
4. Gym rubber vloeren zijn gemaakt van slijtvast en slijtvast 100% in eigen land produceren gerecycled rubber. Ideaal voor gym club vloeren,
buitenvloeren, garagevloeren of vloerbedekkingen voor zwaar materieel om uw faciliteiten te beschermen en goed te aarden. Om er doorheen te gaan terwijl u nog steeds verzekerd bent van de
veiligheids- of antislipvloeren. Duurzaam natuurrubber wordt gebruikt bij het produceren van deze matten, wat ook flexibiliteit en duurzaamheid garandeert.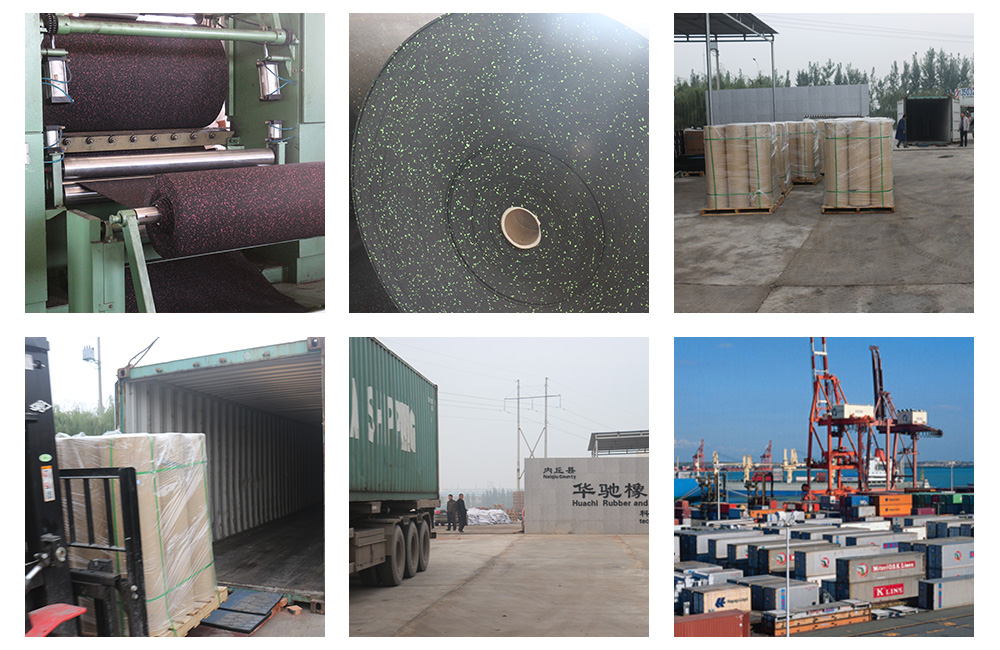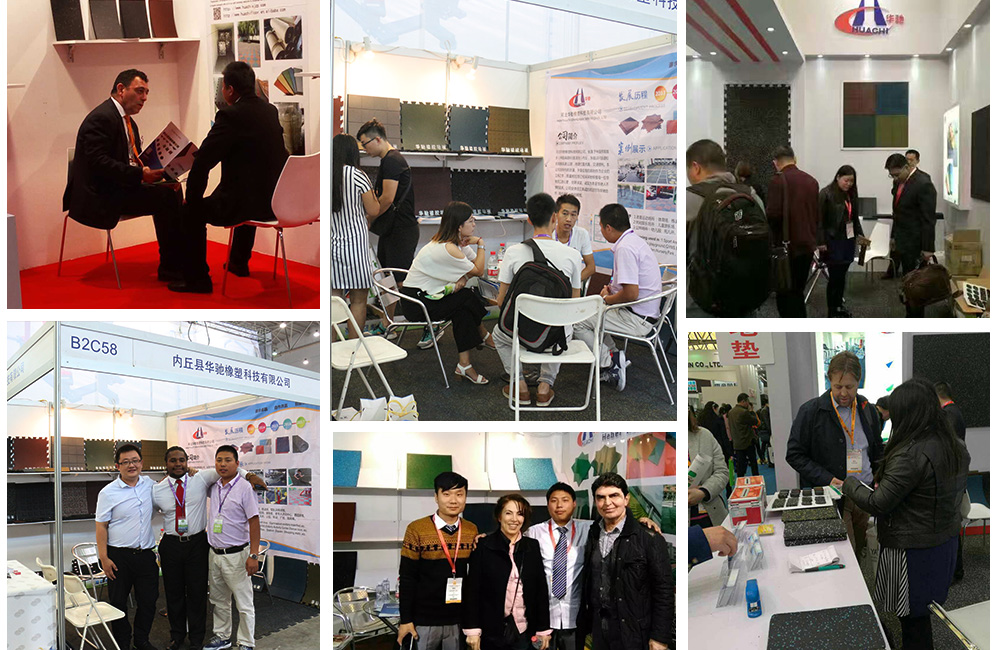 Neiqiu Huachi Rubber en Plastic Technology Co., Ltd., voornamelijk product rubber vloeren, rubber rollen, rubberplaat. We hebben veel
jaar productie-ervaring in rubberproducten, ons bedrijf hebben professionele productie-apparatuur en uitstekende service teams,
wij zijn zeer strikte productkwaliteit, productlevering vele landen rond de wereld, onze markt is hoofdzakelijk Zuid-Amerika, Noord-Amerika,
Zuidoost-Azië, Oost-Europa, West-Europa, Midden-Oosten, Oost-Azië, Zuid-Azië, Afrikaanse landen, enzovoort. We hopen dat onze producten meer klanten kunnen krijgen!
Product Categorie : Rubber vloeren > Outdoor-rubbervloeren